Why promote your business on Facebook?
With nearly 2 billion active monthly users, if you aren't using it...you are losing customers. Period.
Promote your business on social media and spend as little as $5 a day on ads.
Sound too good to be true?
If you've been creating ads that don't work, I can see why you'd be skeptical.
Facebook Advertising is all about quality not quantity. Let us handle it for you.
Why aren't you using Facebook ads to grow your business?
Are you tired of creating Facebook ads that don't get approved?
Are you worried that you will break the bank by advertising without seeing a return?
Are you frustrated because you don't know how much to spend or how often to advertise?
Then let us manage your ads for you
What do we manage within your ad account?
Manage ad spend

We watch your ad spend and focus on ROI.

Pixel Installation

We verify the Facebook pixel is installed and tracking correctly.

Target Audiences

We identify who and where your ideal customers are on Facebook

Custom Audiences

Add customer lists so they can be targeted or excluded.

Look-a-like Audiences

We expand your lists to reach similar people on Facebook.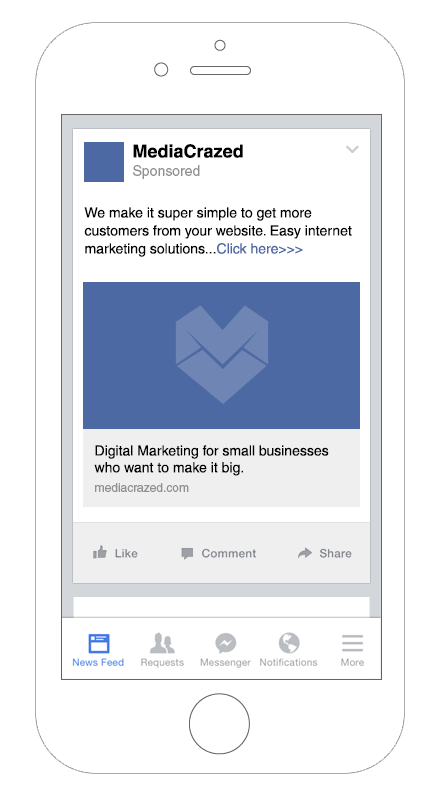 Remarketing

We help you re-reach the people who have visited your site.

Shopping Ads

Show product ads to people who viewed your product pages.

Ensure ROI

We monitor your campaigns performance to ensure ROI

Reporting

We monitor, analyze and report on your ad accounts.

Funnel Creation

Guide customers through your sales cycle with targeted ads and high converting web pages
Professionally managed Facebook advertising campaigns for your business
If you've ever tried to run Facebook ads for your business then you know it's not easy to make them work. Let us do the hard work of finding winning ads and optimizing them to get you more customers at a profit.
The most precisely targeted, and trackable advertising platform on the planet
When you advertise on Facebook, you can get really specific on who sees your ads so you know you aren't wasting money on eyeballs that don't want what you sell. With advanced tracking capability we can tie the clicks you get to revenue.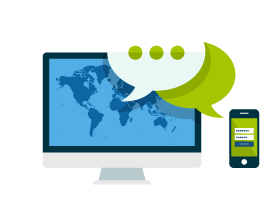 Add on: Social Media Management Package
If you need assistance publishing on social media, we offer a discounted monthly add-on package exclusively for our Facebook Ads clients.
From the content you send us, we will curate 8 social media posts ( one month of content) for Facebook and Twitter. We will pair these updates with the necessary stock images for better engagement.
This is probably the #1 question we get asked about online advertising.
Ad Budget (or ad spend) is the amount you need to be spending on the actual advertising per month (paid directly to Facebook). This money is the money you put behind your ads so Facebook can show your ads to the audience you want to advertise to.
Management Fees this is our agency fee to manage your ad account for you. It allows us to spend time testing and optimizing and improving your ads to lower costs and increase your ROI.
Don't hesitate to give us a call at (850) 684-8820 if you have any additional questions.
Just give us a call at (850) 684-8820 to begin your advertising services.
After we get your initial management and setup fees taken care of we'll schedule your first consultation call to get all the information we need from you to design a rockstar ad campaign strategy.
We accept all forms of electronic payment such as Credit, Debit, Bank Wire, or PayPal. We accept Paper Checks under certain circumstances. For on-going monthly services, these are typically handled via auto-debit which is deducted from your chosen payment method once a month.