The C.R.A.Z.E.D. Framework
What would it take to double your leads in the next 60 days?
What if you had a step-by-step, color-by-numbers
blueprint to finally get results from your marketing?

First, you have to realize that your company is fully capable of attracting more leads, sales and customers.
You just have to take the right actions, in the right order, at the right time...
Without knowing where you're going, what steps you need to take to get there, and in what order to take those steps, it's nearly impossible to get consistent, repeatable results.
C.R.A.Z.E.D. is our proprietary client-transformation framework for taking a small business from A to B - from frustration to freedom - and getting you the results you want in your business.
At it's core, C.R.A.Z.E.D. is simply a clear path forward that results in success for your business. A small business lead generation system, that allows you to grow consistently over time.
Working with 100's of clients over the last decade, as well as our own marketing, we have identified the key components of what makes a company successful online.
Why did we create this framework?
We believe that digital marketing has changed the business landscape for ever...
...and that every small business deserves to be able to market themselves on the internet using the advantages only bigger businesses used to enjoy.
We believe that with good design, a solid strategy and daily action any business can increase their success.
At first we created this system for ourselves, because we're a small business too, and we needed a way to generate leads consistently, so our revenue was more predictable.
We put these key success components together into a simple system that, when followed properly, produced consistent results.
Once we knew we were on to something, we realized our clients could benefit from what we'd discovered too...
So we polished it up, and packaged it into an easy, repeatable system anyone can follow. And now we can finally share that with you.
Why should you care about our
small business lead generation system?
Because it could be your lead gen system.
Through our experience, we can show you what success looks like; and share with you a customized, bulletproof plan to get you there too.
You need a digital marketing company with an all inclusive methodology for generating leads, and converting those leads into customers consistently, to be in your corner.
You don't need just another web designer...
We wanted to set ourselves apart from all those other "web designers" out there, and give business owners like you the assurance that we know what you struggle with, we've overcome it, and that we have a proven system so you can too.
Introducing our signature system
for getting our clients more leads and sales...
The

C.R.A.Z.E.D.

Framework:
MediaCrazed's simple system to help small businesses get out of their own way and create the success they want online.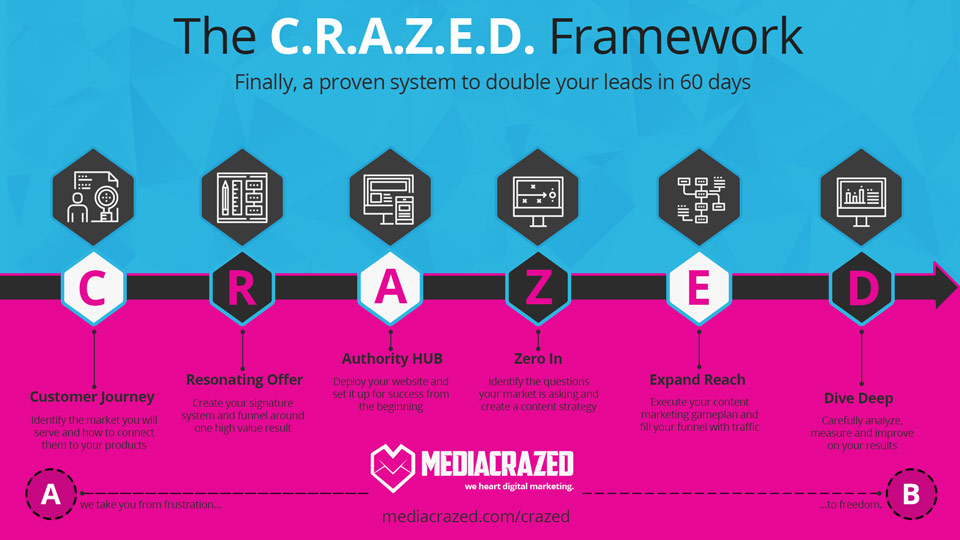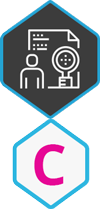 C

ustomer Journey

The first step in any journey is understanding where you're going. We help you create your marketing roadmap - Your plan to see you where you are now, where you want to be, and what obstacles you are facing to help you set goals to reach the levels of success you want in your business in the next year. By identifying the market you serve and understanding your ideal customer, what steps they go through to buy from you, and where you stand against your competition, we can create a blueprint to ensure your success.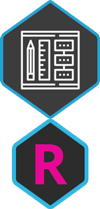 R

esonating Offer

What is one BIG problem you solve? What is the one promise you make to those clients with that problem? What do you do for your them that provides results? We help you clearly articulate what your value is to your ideal customers, and then define the one core offer that gets them the result only you can provide.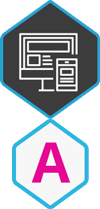 A

uthority HUB

Setting up your website for success from the very beginning doesn't have to be complicated; but it isn't easy without the right framework. We know the recipe for a successful website and can help you by getting your Authority HUB up and running with just the right ingredients to drive traffic and convert leads.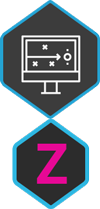 Z

ero-IN

By identifying the questions your ideal customers are asking at each stage of the buying cycle, and the problems they need solving at each stage, you can align your products and services with a strategic content plan to help guide them to naturally choose your solution. We help you create a content marketing gameplan, a smart system for capturing leads, and find out who the current  leaders are in your industry to strategically position your company as the authority; and the obvious choice.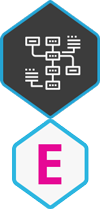 E

xpand Your Reach

Now that we have your content marketing gameplan, from Zero-IN, we show you how to execute on that strategy and how to get that content in front of more people. We guide you through creating the right content, for the right people, with the right message at the right stage of the buying cycle. From blog posts, to video and follow up emails, you will have just the right core content foundation so you will attract exactly the right customers for your company.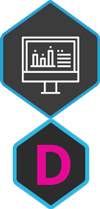 D

ive Deep

You have your marketing machine fed and running strong, now so it's time to dive into the stats and see what's working, and where you can make improvements. Here's where we help you test, track and optimize your marketing efforts to squeeze out every last drop of profit we can. With detailed, easy to follow reports, you can see at a glance where you stand, and what the key performance indicators are doing.

This closes the loop and you can rinse and repeat to continually improve and expand your business by adding new offers into the framework.
If you're looking for a simple, step-by-step, and easy-to-follow system to increase your online visibility, get more traffic to your website, position yourself as the go-to authority in your local market, generate way more leads, and grow your business, then C.R.A.Z.E.D. is for you!
We help small business owners and entrepreneurs double their leads in 60 days or less, so they can get more customers online without the tech overwhelm and frustration.
Are you a successful small business owner looking for more business online?
Are you sick of being confused, stuck and overwhelmed when it comes to online marketing?
Ready to find out more?
Get in touch today and take the first step to freedom in your business